Capital Campaign
Développé - OAB Capital Campaign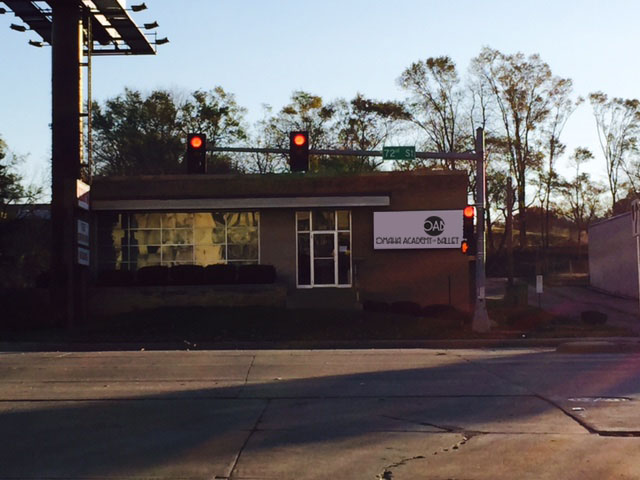 Training Omaha's dancers for 50 more years
dé·vel·op·pé
French, from past participle of développer, to develop; see develop. A ballet movement in which one leg is raised to the knee of the supporting leg and fully extended.
The goal of the Développé - OAB Capital Campaign is to ensure the success of Omaha Academy of Ballet (OAB) into our next 50 years. The Campaign seeks to raise $2.0 million to:
• Purchase and renovate the building $1,500,000
• Program expansion, Community Engagement and Scholarship funding $250,000
• Building maintenance $250,000
Since 1962, OAB has built a track record for success by training youth and adults in the art of classical ballet – where training dancers is our only focus. We seek to create a solid foundation for students who wish to pursue careers in professional ballet or continue as dance majors in college, as well as recreational dancers who seek to learn traditional ballet for self-enrichment and fitness purposes. We also have a tradition of collaboration and partnership with other Omaha arts organizations including the Creighton University Fine and Performing Arts Department, Opera Omaha, Omaha Community Playhouse, Joslyn Art Museum, Jewish Community Center and the Omaha Symphony.
Over the last several years, we have outgrown the space capacity at our current location at 50th and Dodge Street. This year we reached maximum capacity for several of our classes before we opened the doors for the first day of classes. We currently have 68 ½ hours of studio space utilized per week, which is double the amount of hours from our first year in this location. We have maximized the space to beyond capacity – and are out of physical space to accommodate our current programs. In order to grow and develop we must have more space.
In September, 2015 a new location was presented to the OAB Board of Directors and after careful consideration the Board unanimously approved a motion to proceed with an offer to purchase a property at 319 North 72nd Street in Omaha, which suits our needs beautifully. The larger space allows for growth of our current programs as well as participation in collaborative programs with our partners at a closer proximity. From our new location we will literally share the same block in midtown Omaha with the Omaha Community Playhouse and the Omaha Conservatory of Music. The thought of having three strong, well-established arts organizations sharing lot lines in one section of Omaha is incredibly exciting!
Thank you for all of your generous donations so far! In September, 2016 we officially began the move to our new building! The dancers and staff are so
excited about our new space and what's to come. We still have a lot of work to do!
The Développé - OAB Capital Campaign will secure our future for generations to come!
Naming opportunities are available.